Posted in
Flowers and Plants
,
Texas
on May 19th, 2016 by judy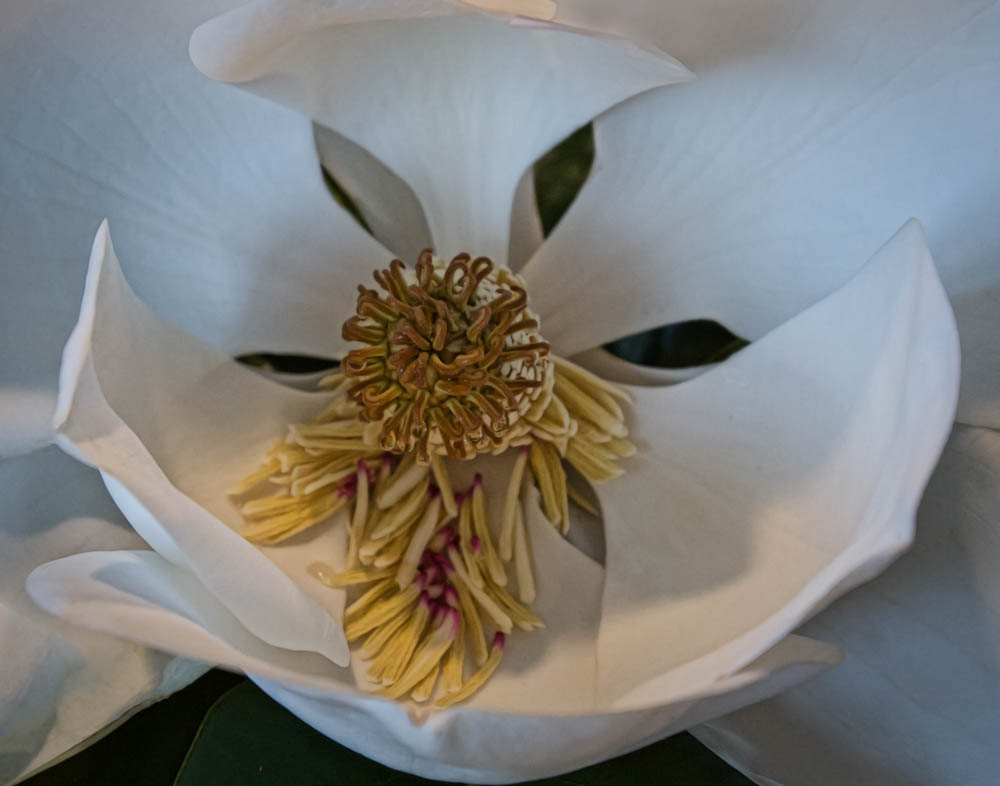 Magnolia trees are ancient. Wikipedia says they evolved before bees, although bees love them!  Before the bee dieout, we could easily hear the millions of bees visiting the Magnolia from inside the house.
Magnolia flowers are so different from modern flowers! They not only look quite different, they also don't bloom all at once, but spread out over quite a bit of time. The tree is huge, but some of the branches are low, so Gil was able to cut this one off so we could photograph it indoors.
Wikipedia about magnolia trees:
https://en.wikipedia.org/wiki/Magnolia