Posted in
B&W
,
Flowers and Plants
,
Hill Country
,
Texas
on May 19th, 2015 by judy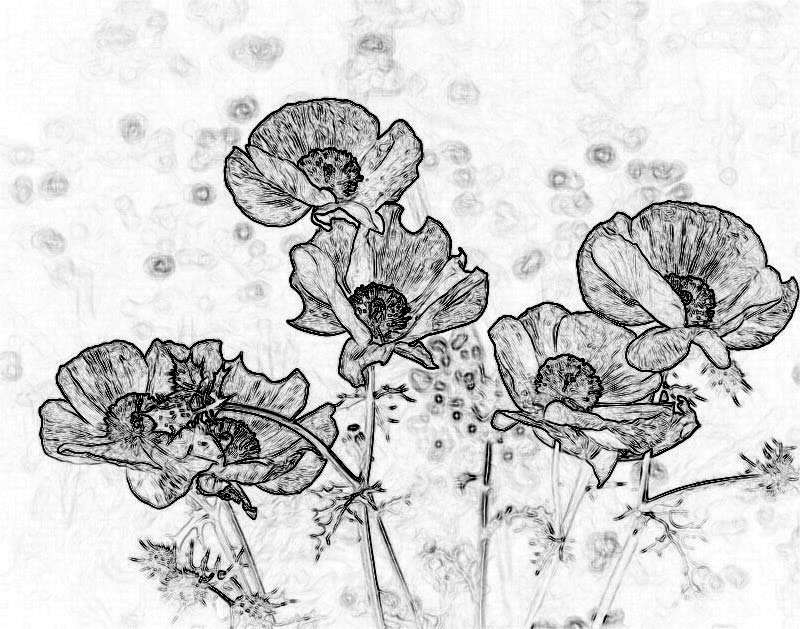 This is a kind of line drawing version of White Prickly Poppies (see below).  The feeling is totally different from the original or the version below where I tried to pull out the transparent character of the petals, but still I think interesting.
They are now at their peak now in this part of the  Hill Country and  you often see clumps of these beautiful plants along the road.  We are lucky to have a number of them on our property.  This photo, however, was taken earlier in the spring on Willow City Loop near Fredericksburg.