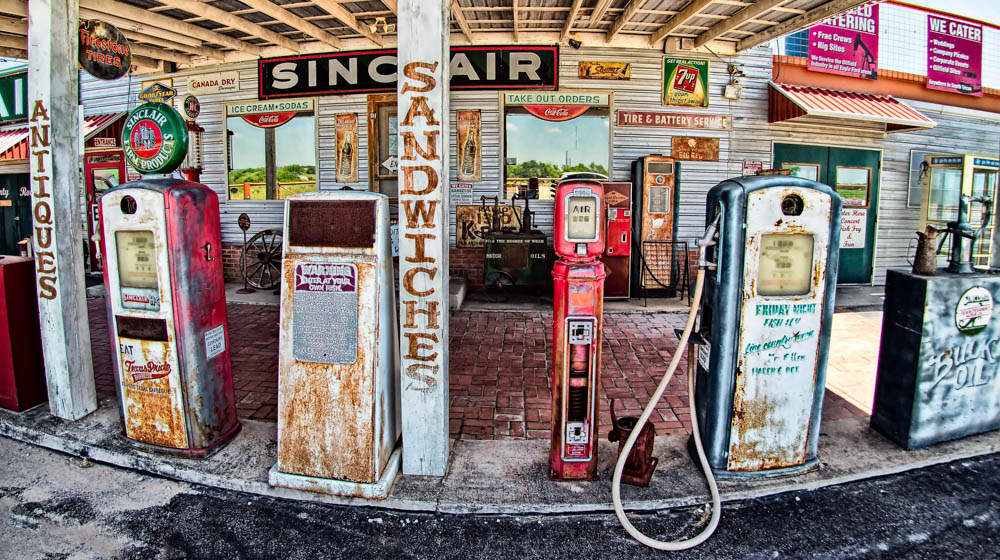 This is Texas Pride Barbecue, Adkins, TX. We intended to have some barbecue here after a stop to put more art work at the New Braunfels Art League Gallery, but it turns out Texas Pride is closed on Monday. Not only was it closed, you can't even take photos because of a big ugly fence and electric fence! Darn!
This gave me an opportunity to try out my new fisheye lens. Hanging over the fence but careful not to touch the electric wire, I took a few very wide angle shots. Of course I applied a few of my favorite effects. I also applied a little de-fisheye. Later I'll probably work some textures into it, but for now, here's a preview.
The lens is very interesting. I've moved from Sony and Olympus to entirely Olympus and I don't have a fisheye lens any more. I didn't want to spend a lot on one because I don't use fisheye very often. So when I saw Olympus sells a $100 lens-cap fisheye lens (HUH?) and read the reviews, I decided to "splurge". It seems sharp enough. It is not 180 degrees but I always found a true fisheye too wide anyway, so I thought I'd be happier with this and I am.