Posted in
Nathan
,
New England
on January 3rd, 2016 by judy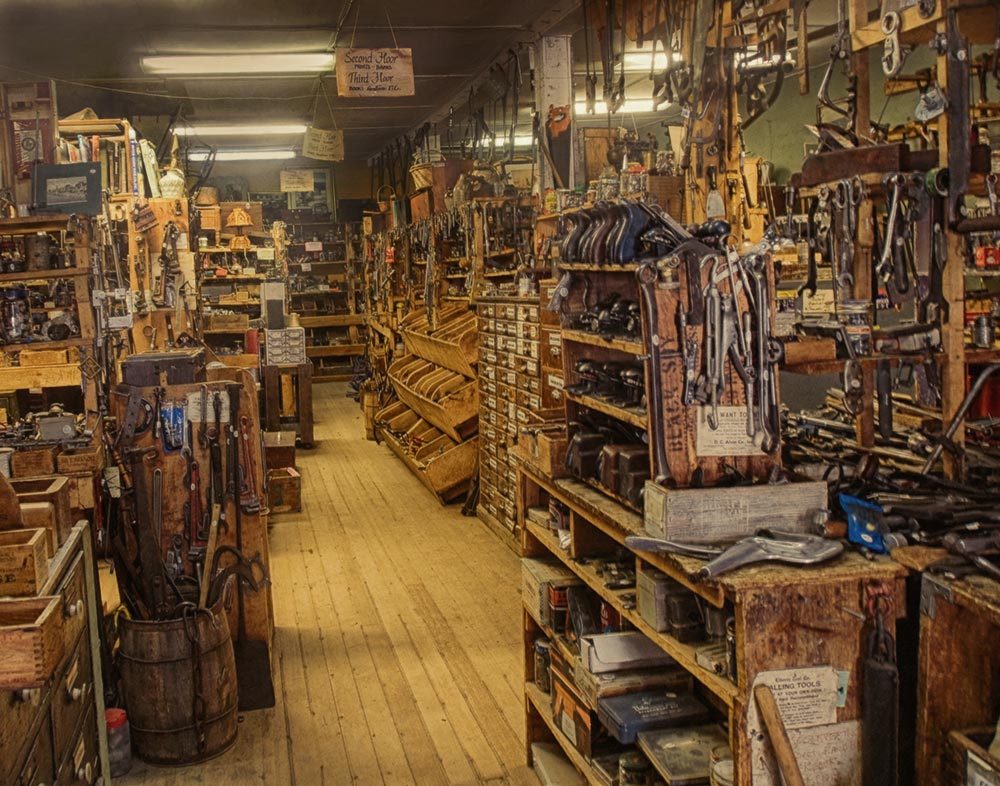 Liberty Tool Company in Liberty, Maine, is a fascinating store full of, well, old tools, antiques, hardware, even books, chocky chocky full. It was a favorite haunt of Nathan Nicholls.
This picture is an HDR photo taken in July of 2013 which I reprocessed yesterday.
You can even enjoy and buy from Liberty Tool online:
http://www.libertytoolco.com/