Posted in
Architecture
,
Backroads
,
Old and rusty
,
Texas
on December 4th, 2017 by judy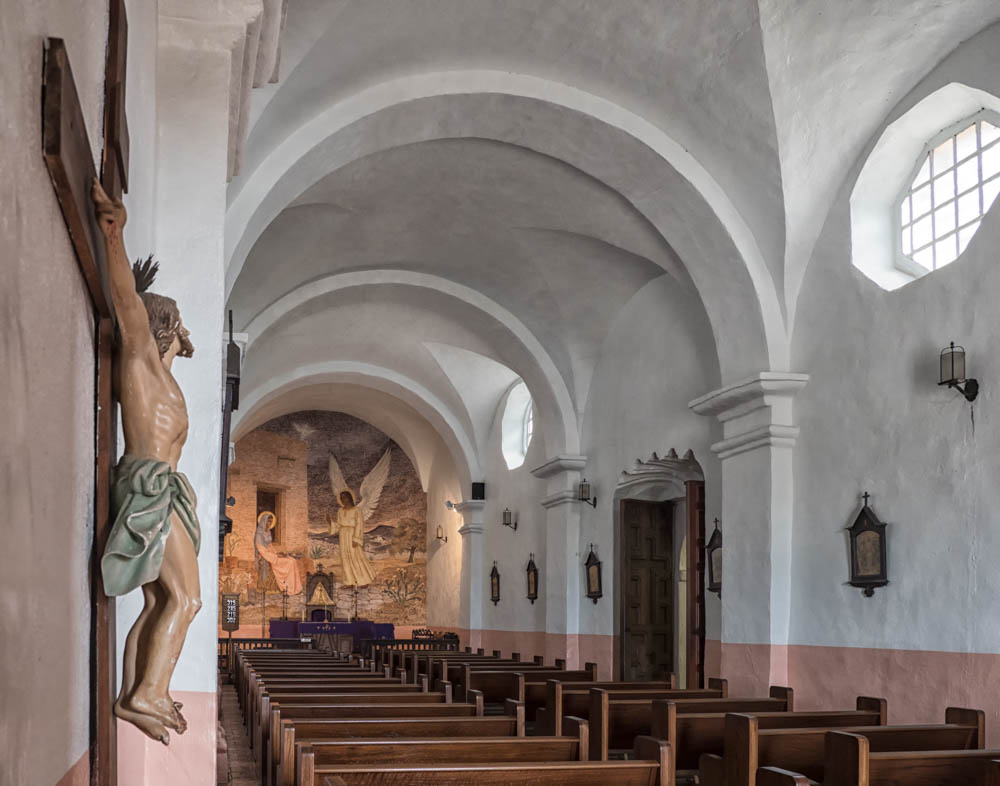 Chapel, Presidio Nuestra Señora de Loreto de la Bahía, Goliad, TX. The Presidio is across the river from Goliad State Park with its wonderful reconstructed mission (thanks to the CCC).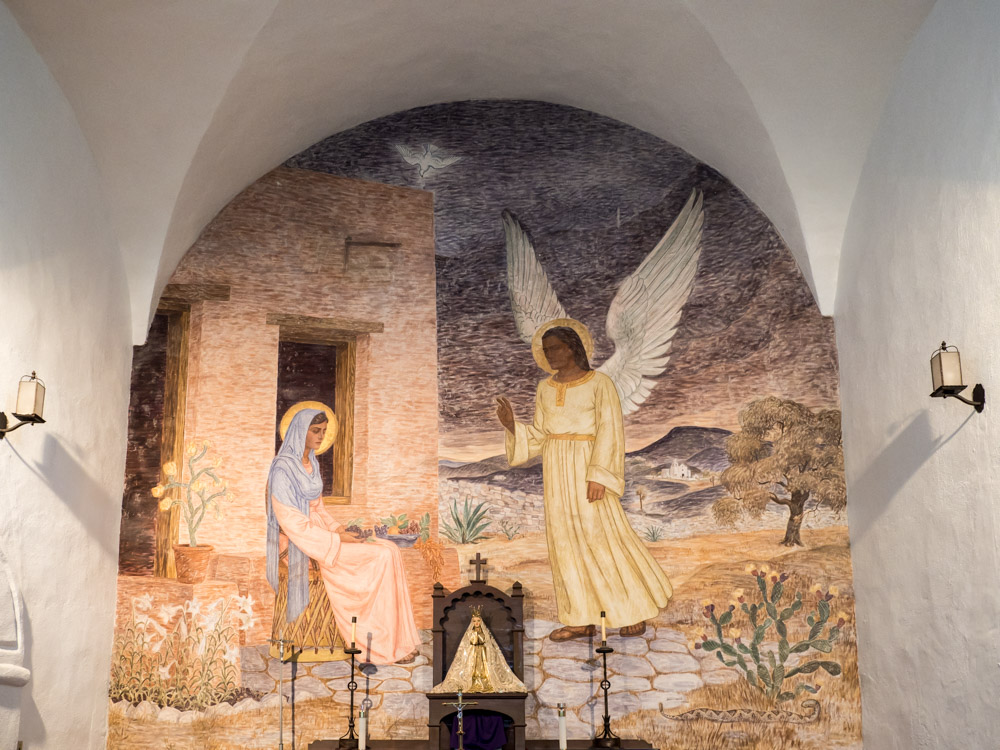 This is the fresco in Our Lady of Loreto Chapel at Presidio La bahia in Goliad, TX. The chapel was built in 1779. The fresco was painted in 1946.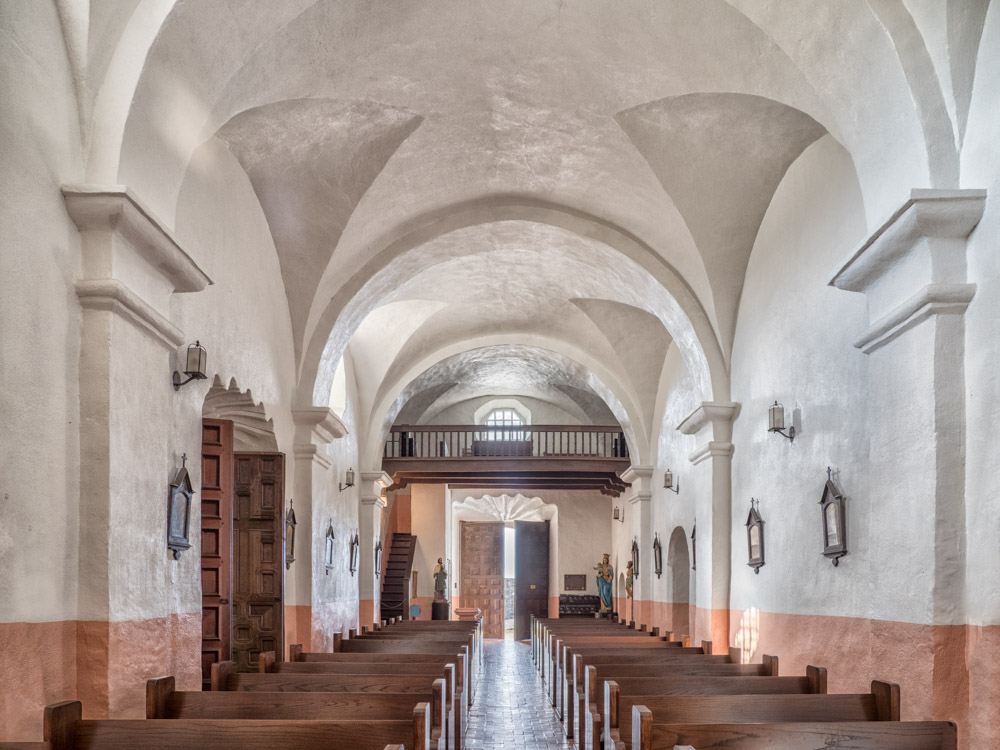 And looking toward the entrance.