I use Lightroom to manage my photographs. Before they go in there, they get some metadata munging and GPS information.
Although Lightroom offers very easy to use basic post processing functions, I often post-process my images in Photoshop. Why?
Cloning tools. I often want to clone out something. CS5 offers the new "content-aware" fill!
Better noise reduction tools.
To give the image the "look" I want. And that's what I'm talking about here...
Some of my favorite tools
Note, most of these, if not all, will work with Photoshop Elements as well as full Photoshop.
Photoshop, of course. And CS5 it is even stronger. Shadows/highlights was in prevous versions, but CS5 has better multi-shot HDR processing as well as HDR toning which can be applied to a single shot.
ReDynaMix from Mediachance (windows, 8 bit only) for an HDR-effect from a single image.
Topaz Labs products (windows and mac)
Check out their website -- they have good examples of all of their products so you can see what you could do with your images.
LucisArt
I have LucisArt version 2, which is no longer available. Current LucisArt products are very expensive. It is possible to get the LucisArt look with Topaz Adjust.
The examples at right show how some of these tools can bring out detail and structure in a digital photograph. Of course, in each one there are many potential adjustments, so these are just one variant of each tools' work that you might obtain.
I also do some multi-shot HDR and for that I use various programs.
Website: http://nichollsphoto.com/
Blog: http://nichollsphoto.com/npblog/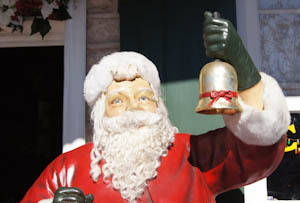 Santa Statue Original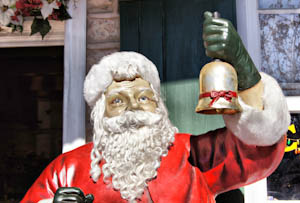 Santa Statue ReDynaMix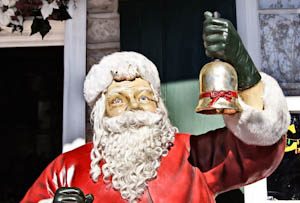 Santa Statue LucisArt 2
Santa Statue HDR Toning